Background
The Italian Festival is an annual event that happens in Seattle. The publication is done by the Pacific Publishing Company in Seattle.
Contributions
Dennis Caldirola the Executive Director of this event got in contact with Pacific Publishing Company to create the annual publication. I created the layout and design of this publication. All text was either sent to me by Dennis or copied from their website with the permission of Dennis, and the cover was sent to me ready as well. 
Collaboration happened through e-mail communication between Dennis and me to get the final document ready for print. My Art Director Mark Falconer from Pacific Publishing Company was there to guide me throughout the process of the publication.
The advertisement was given to me in a runsheet which is the booking of advertisements from clients that is done through the sales representatives.
Italian Festival publication was done for the Italian Festival of 2017 in Seattle by Pacific Publishing Company.
30th ANNUAL ITALIAN FESTIVAL
Produced By Pacific Publishing Company                      
COVER DESIGN: Tomo Kuman-Lesher 
ART DIRECTOR: Mark Falconer
Designer: Emigdia Castro
Pacific Publishing Co. 636 South Alaska St, Seattle, WA 98108
Advertisement Booking and Placement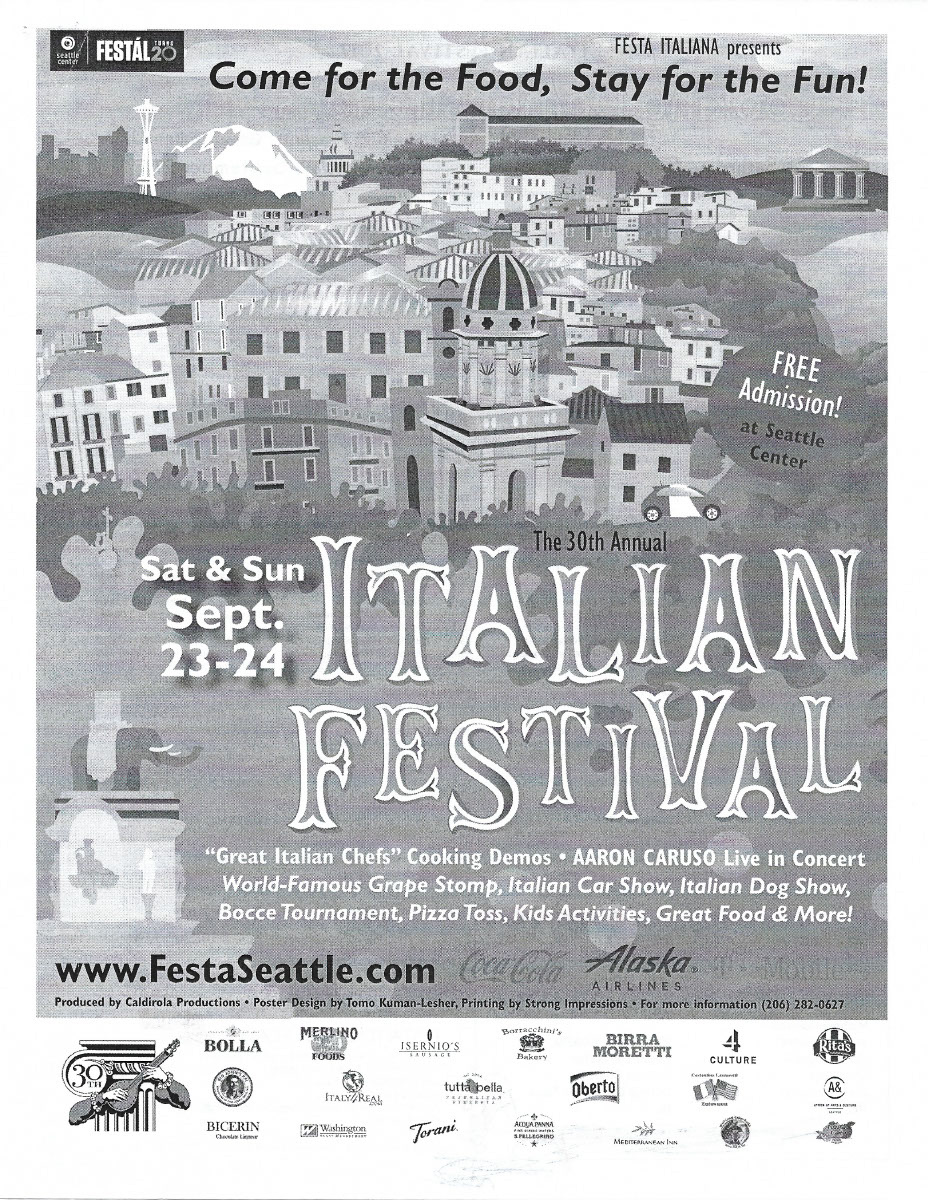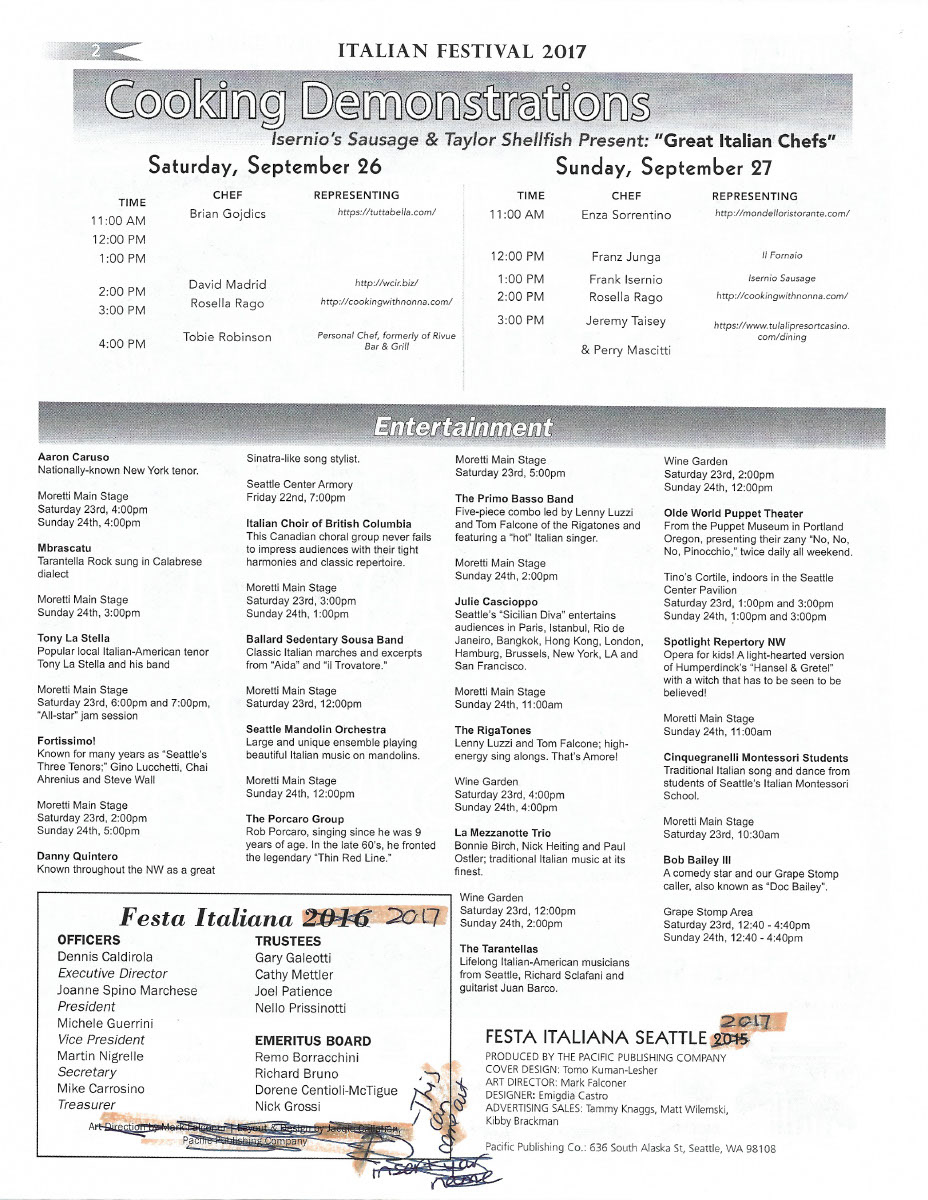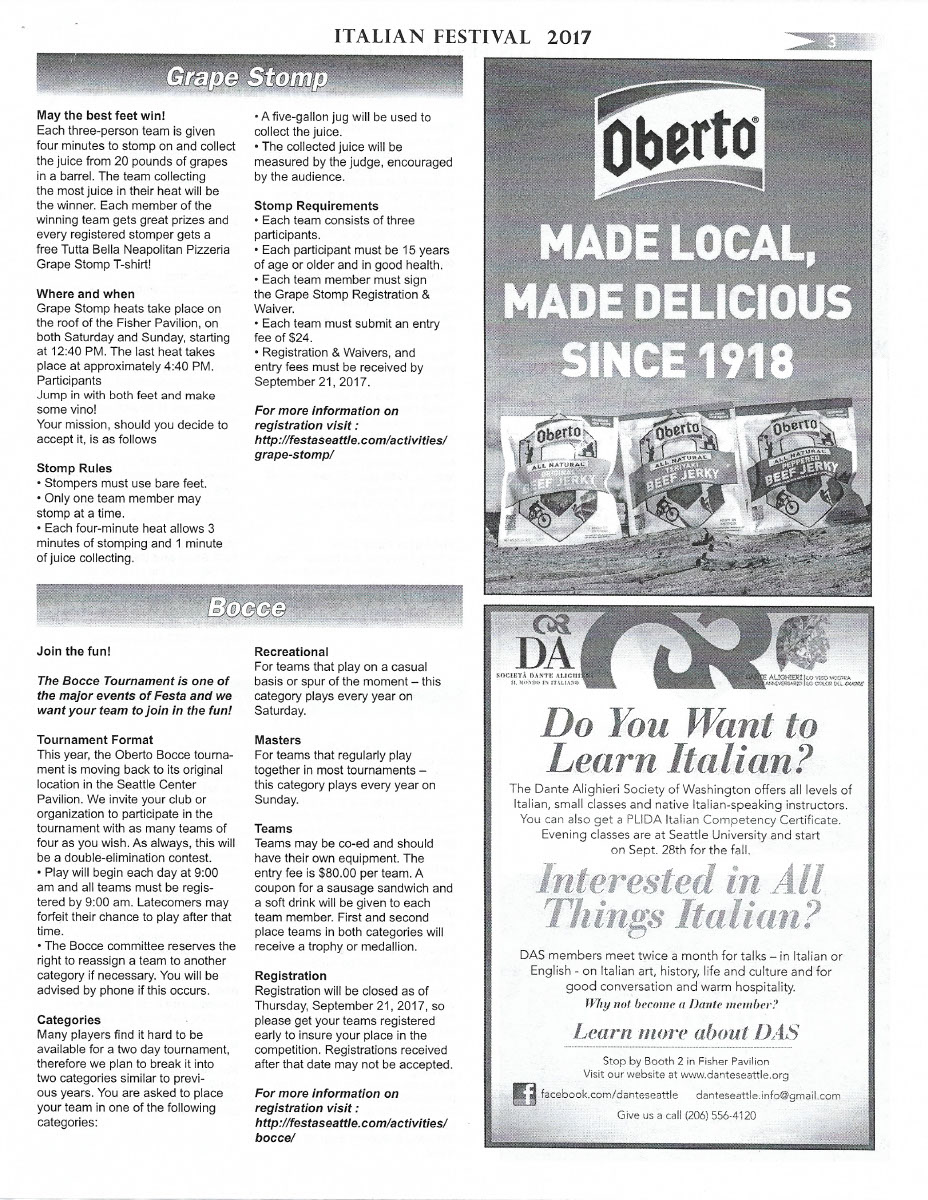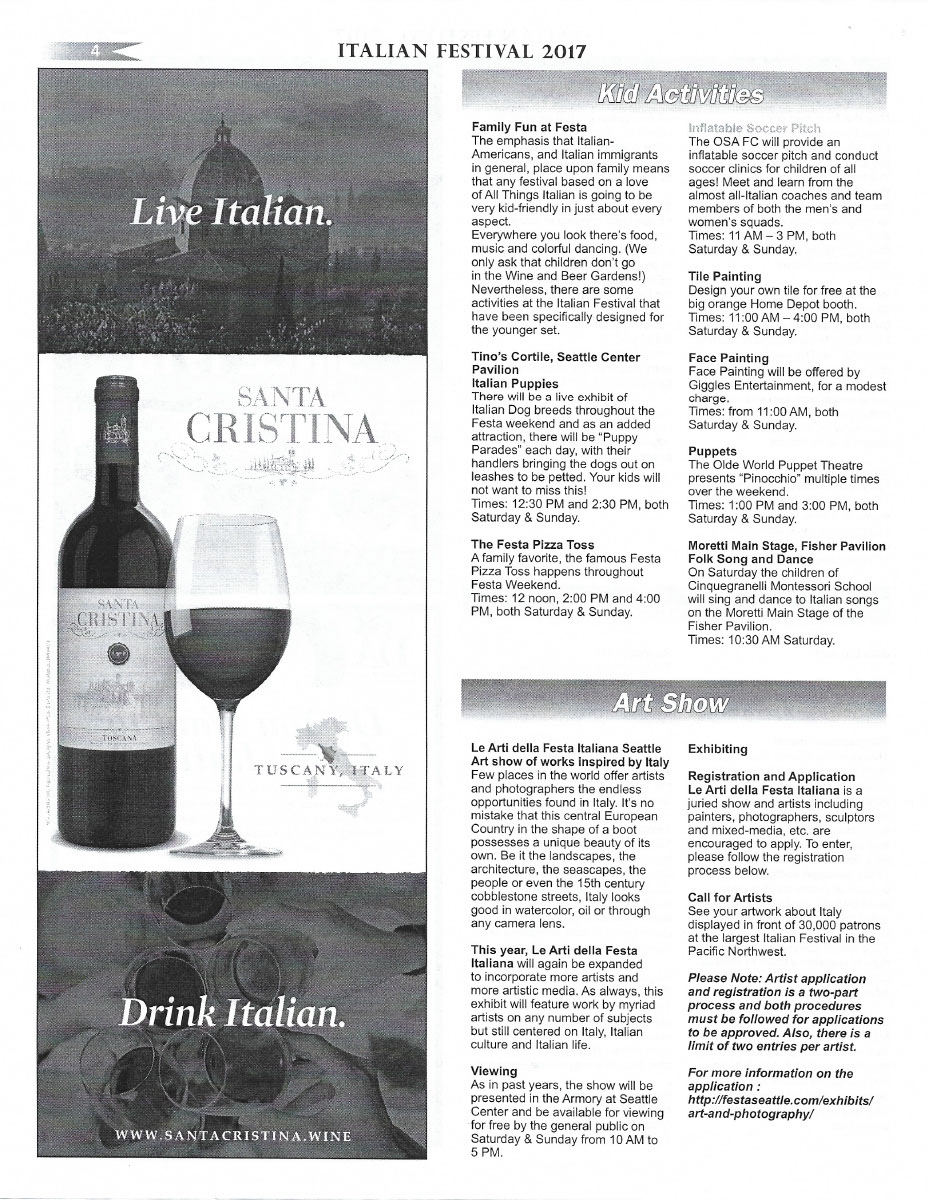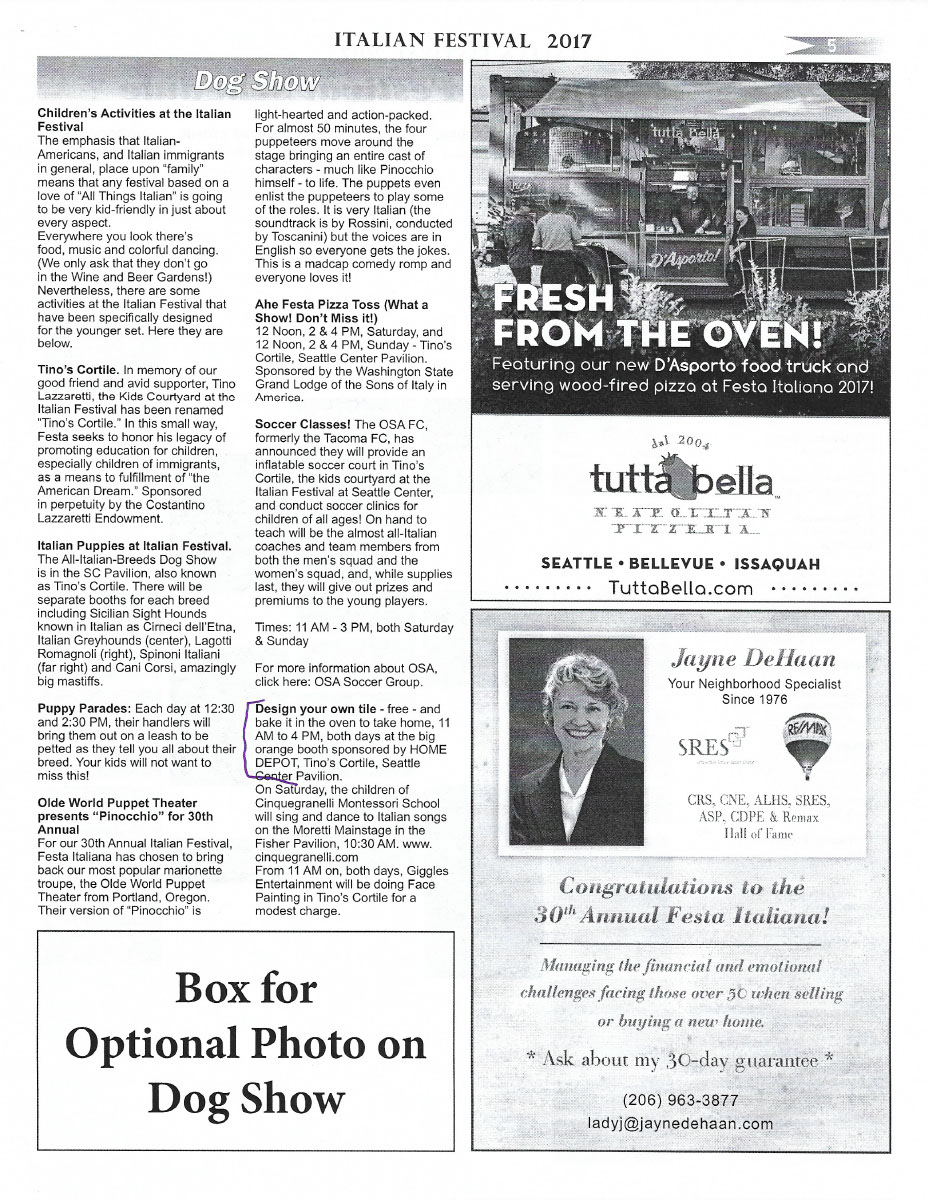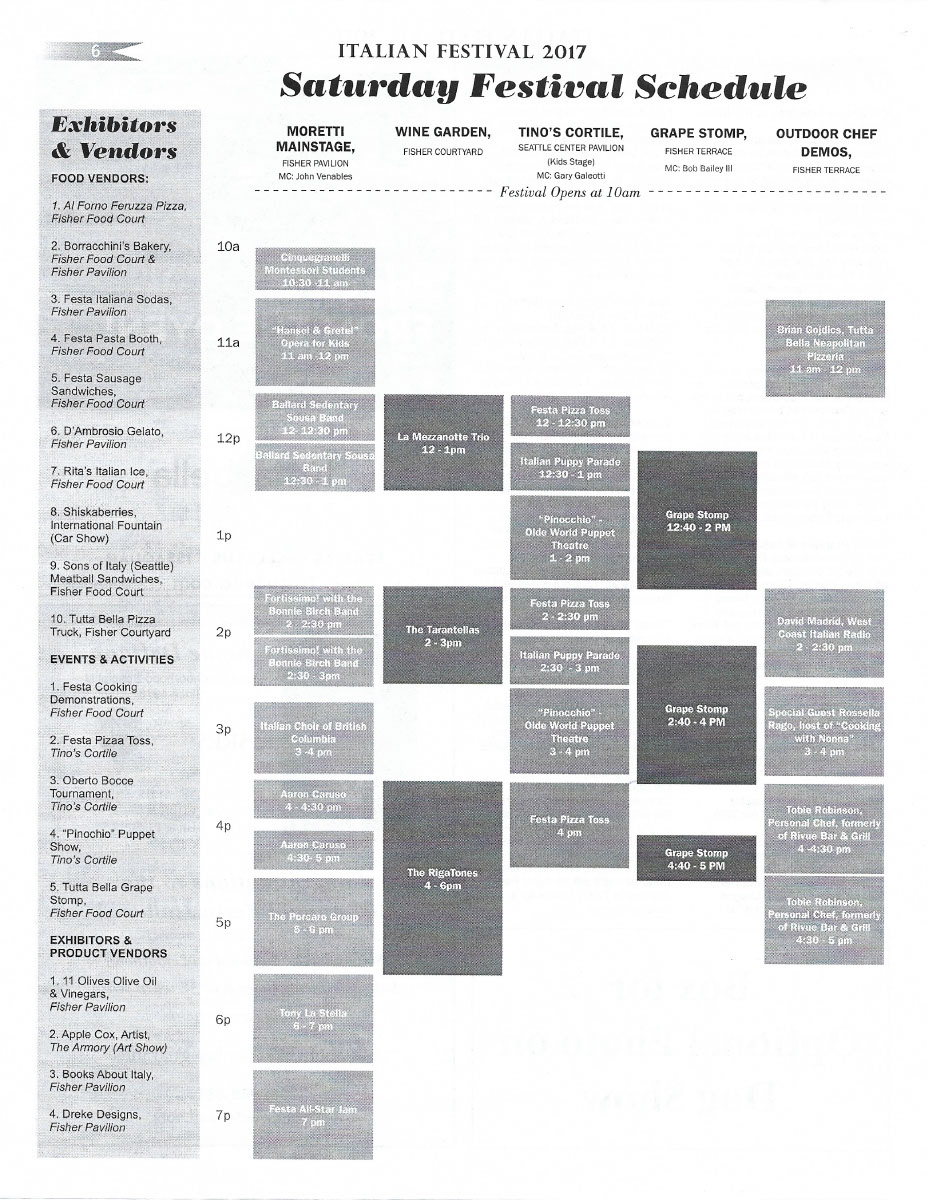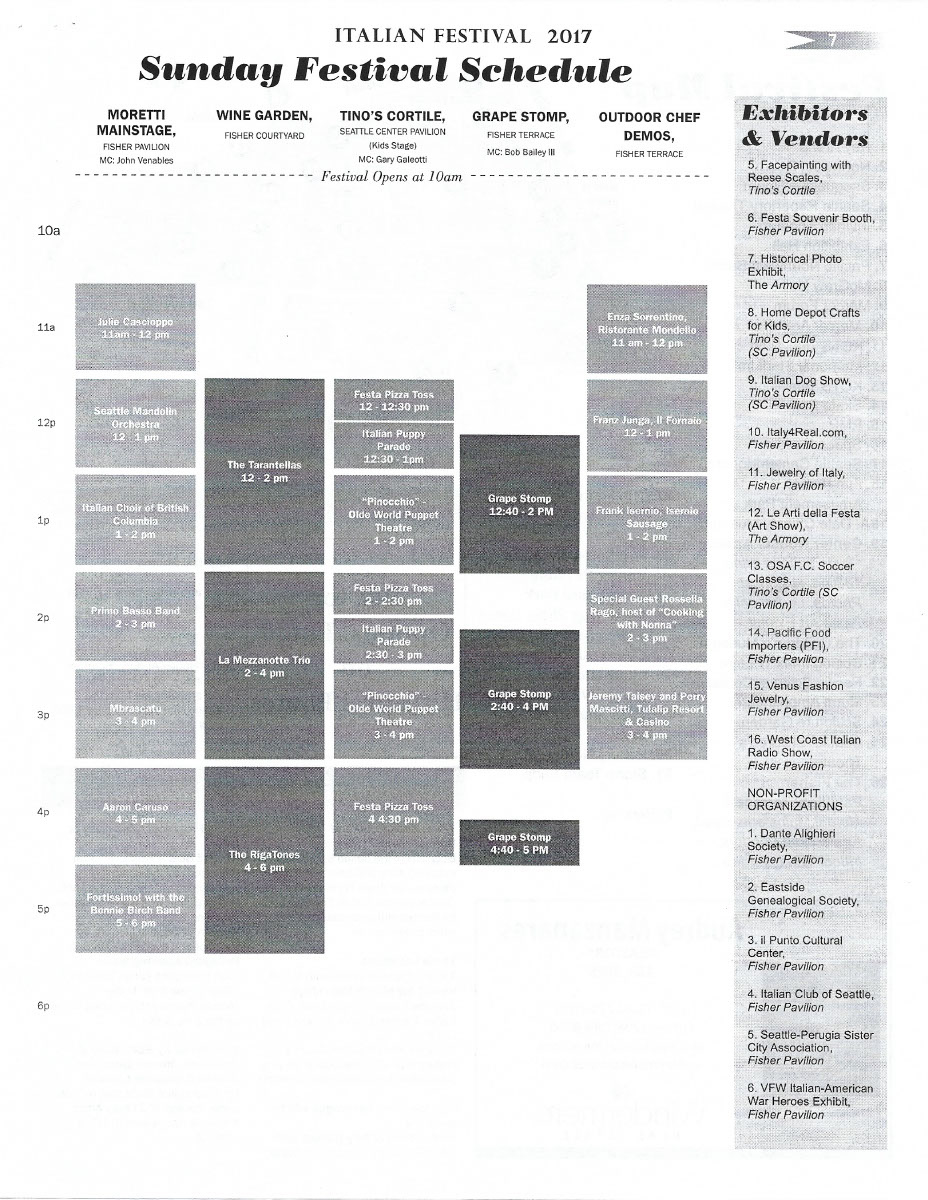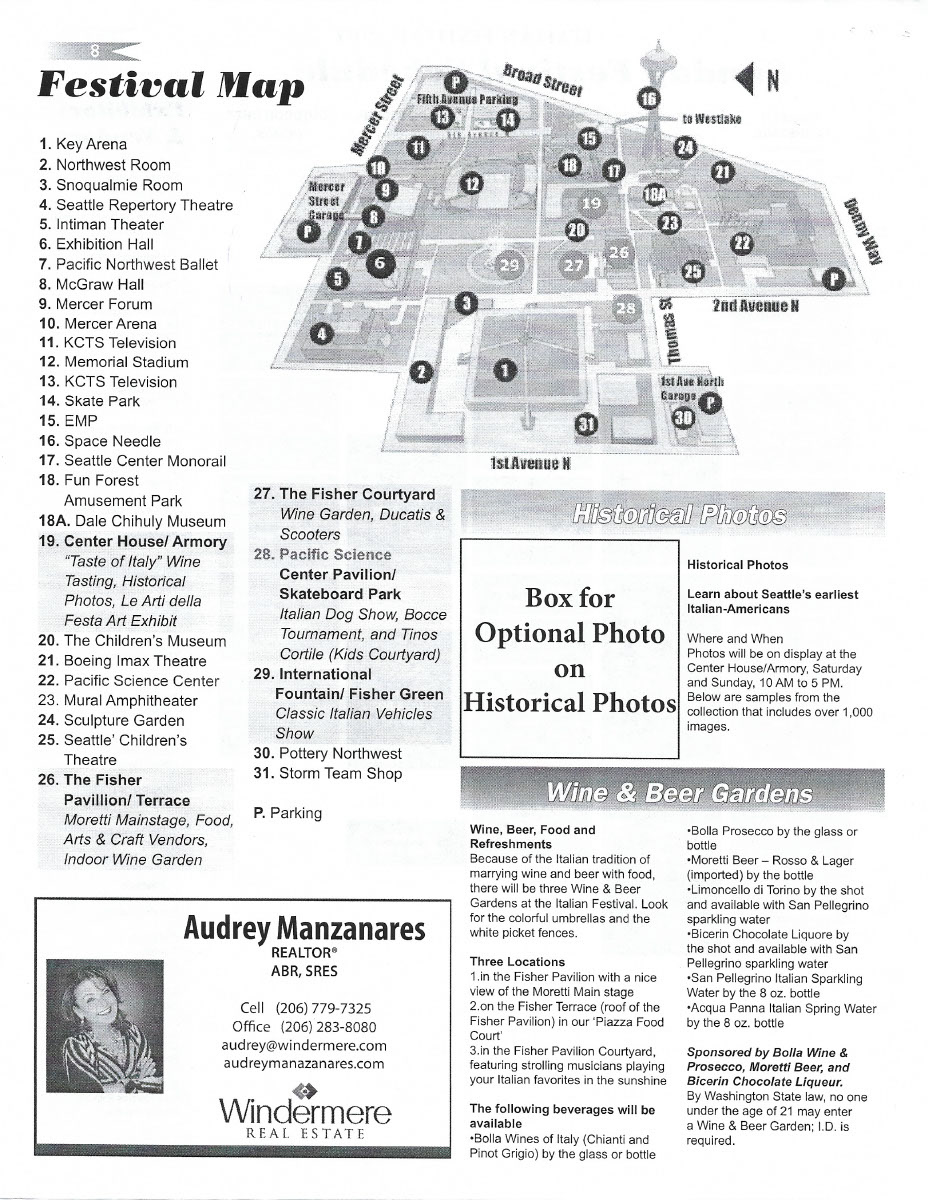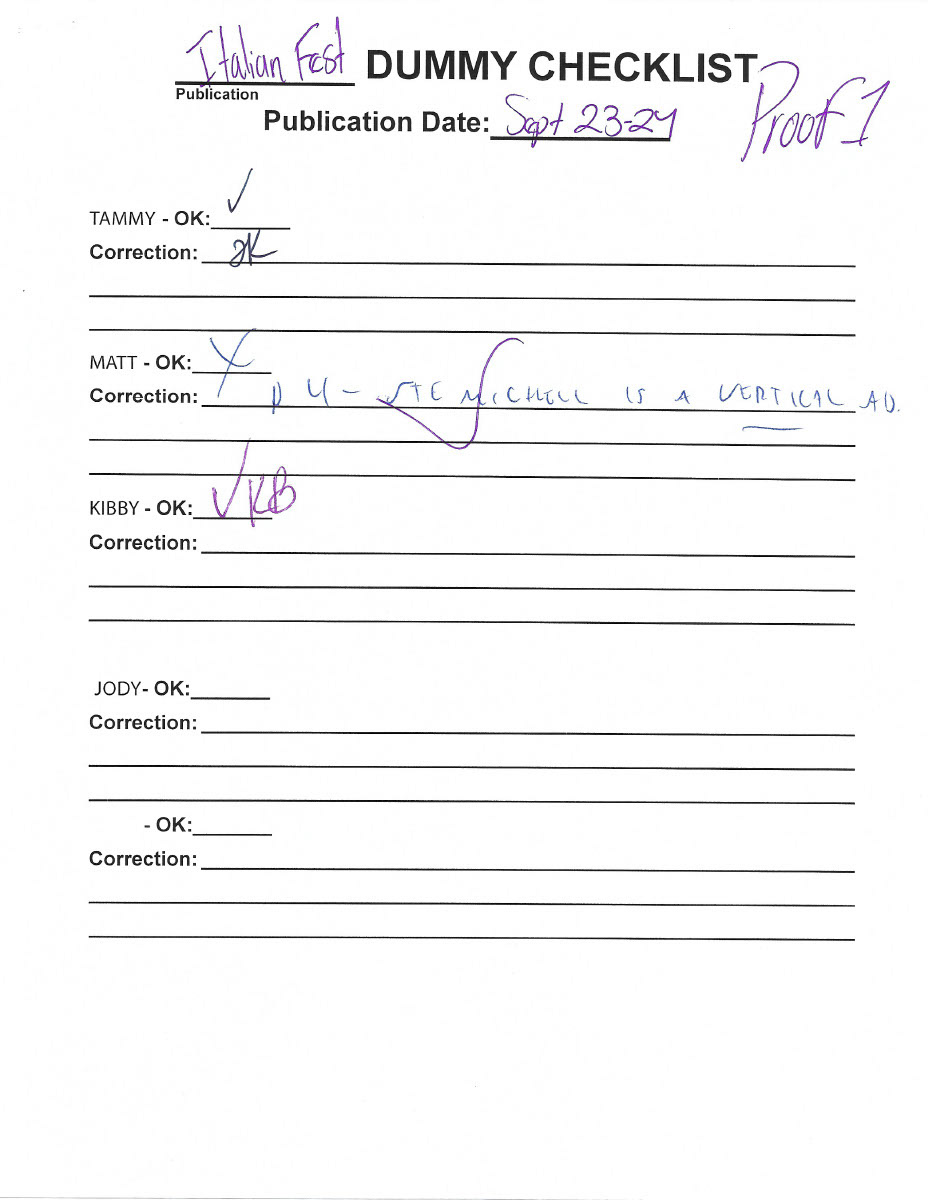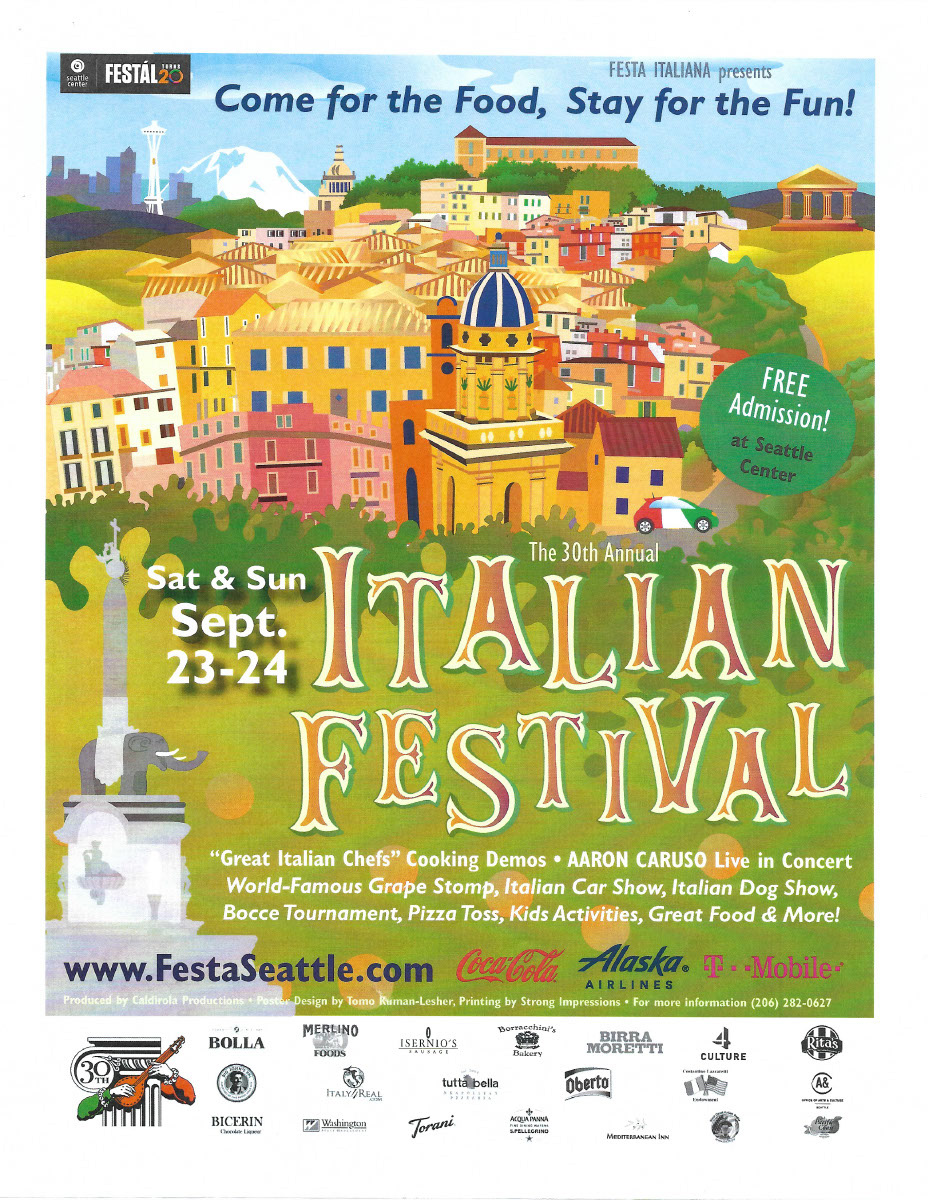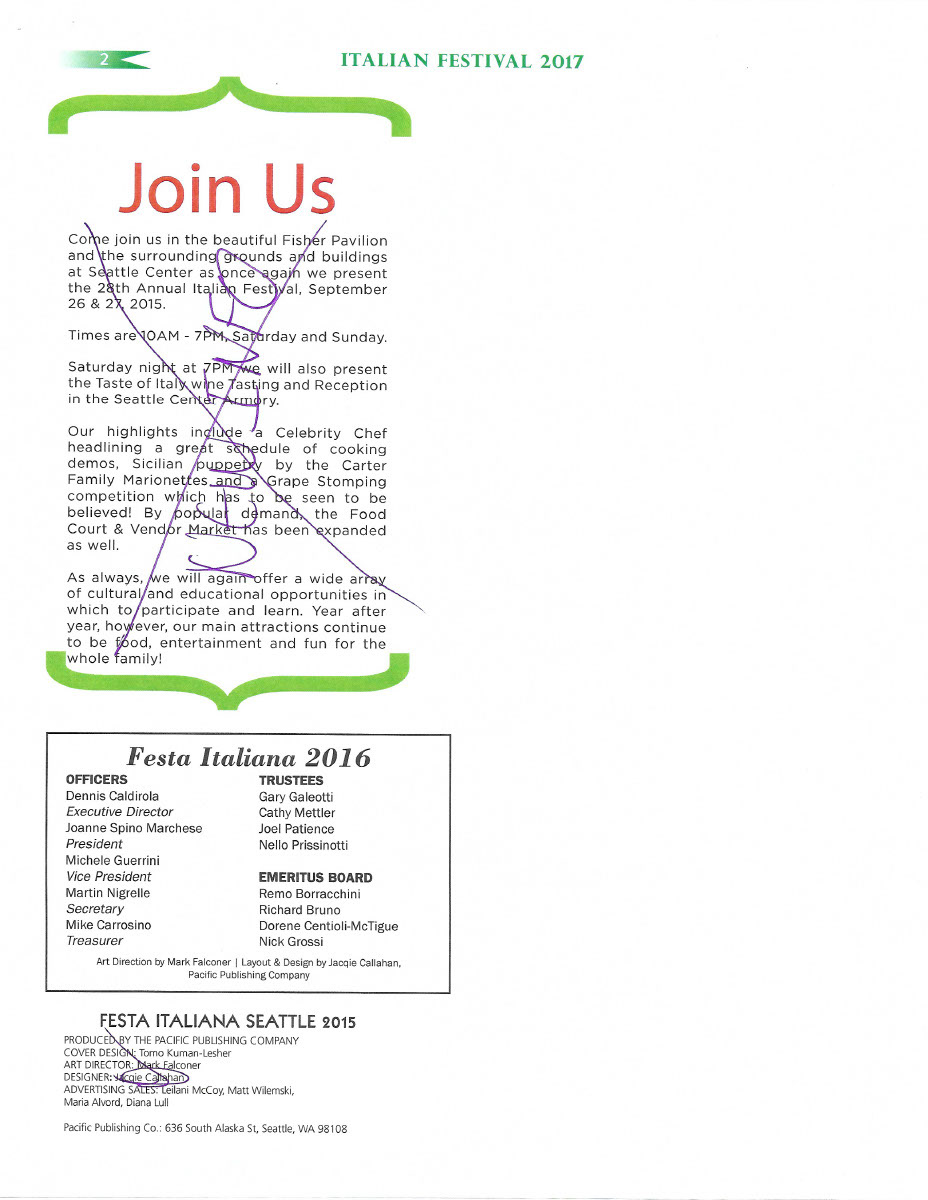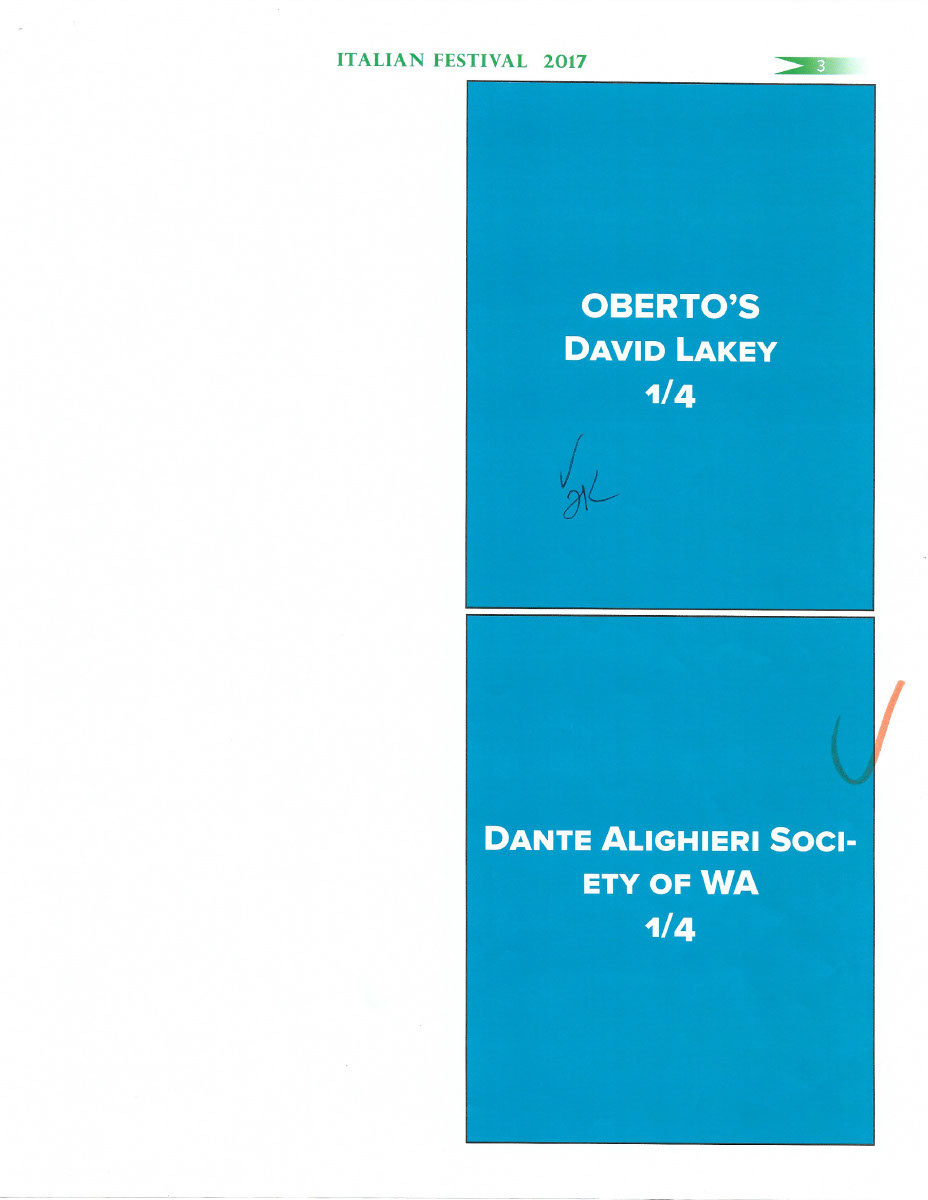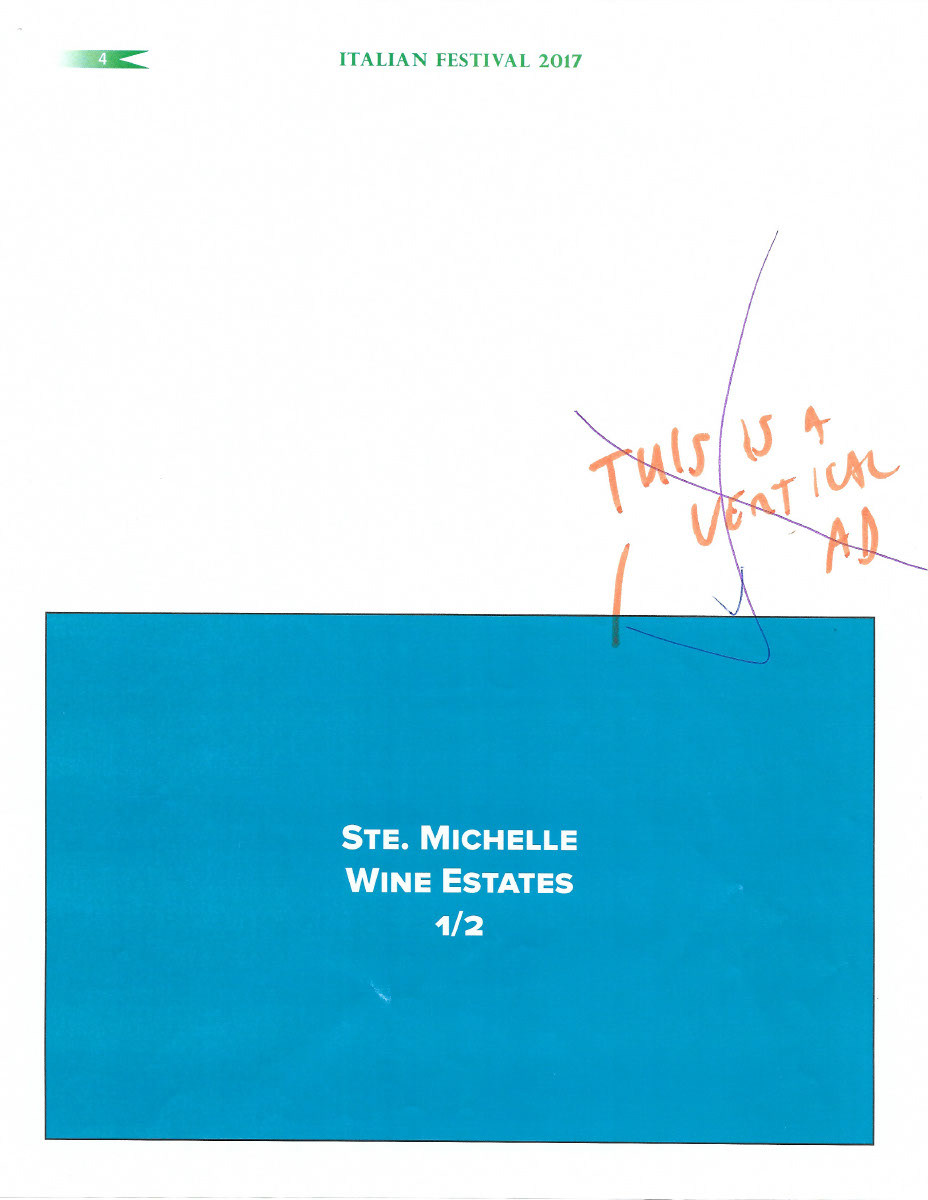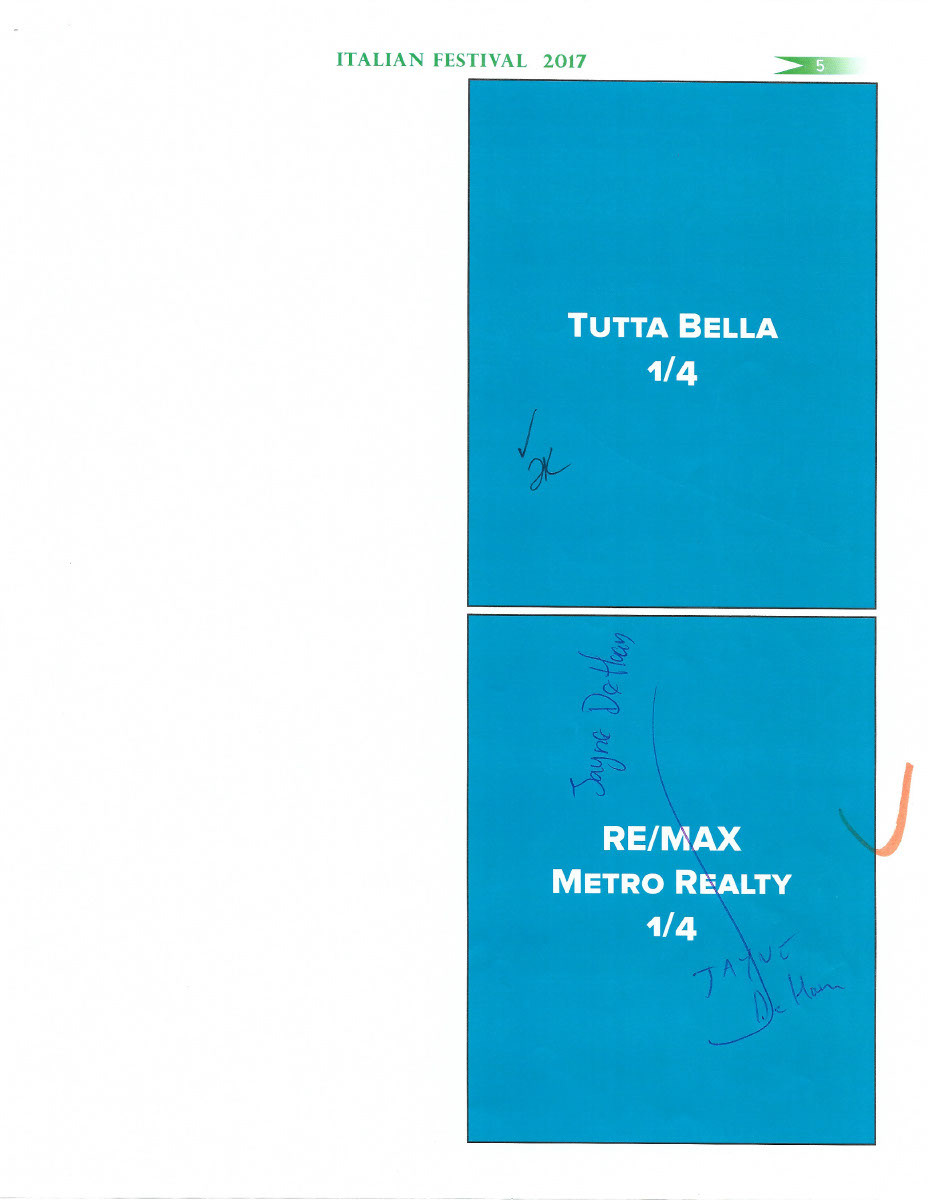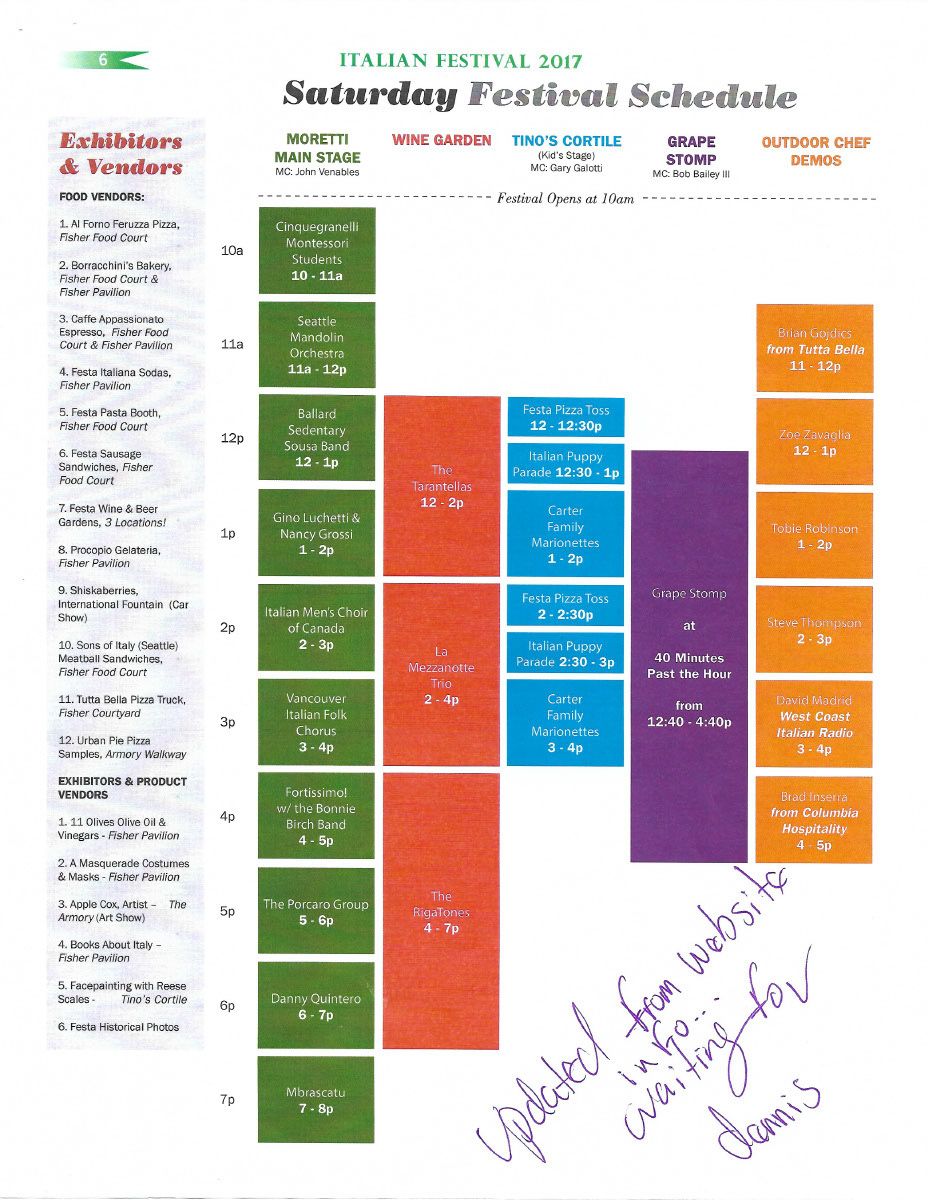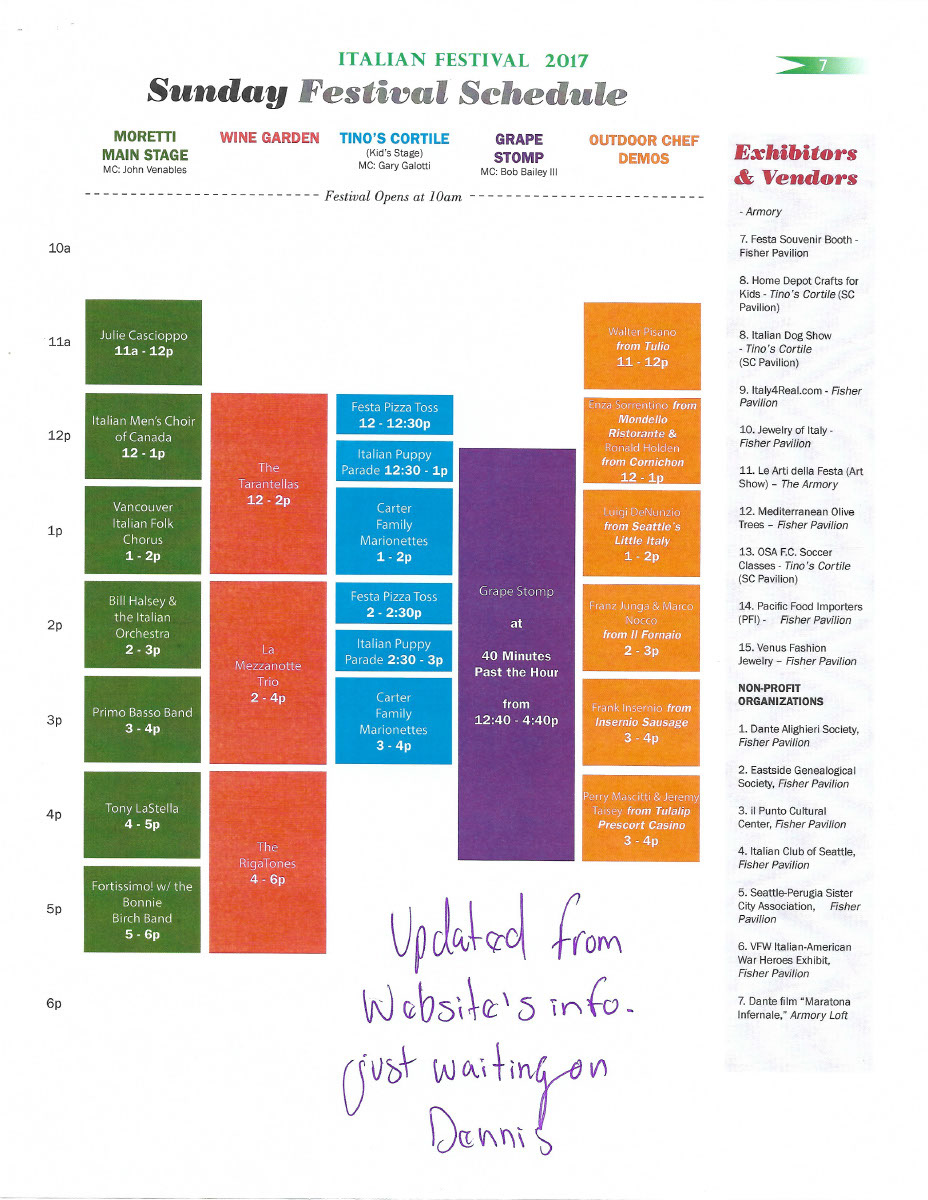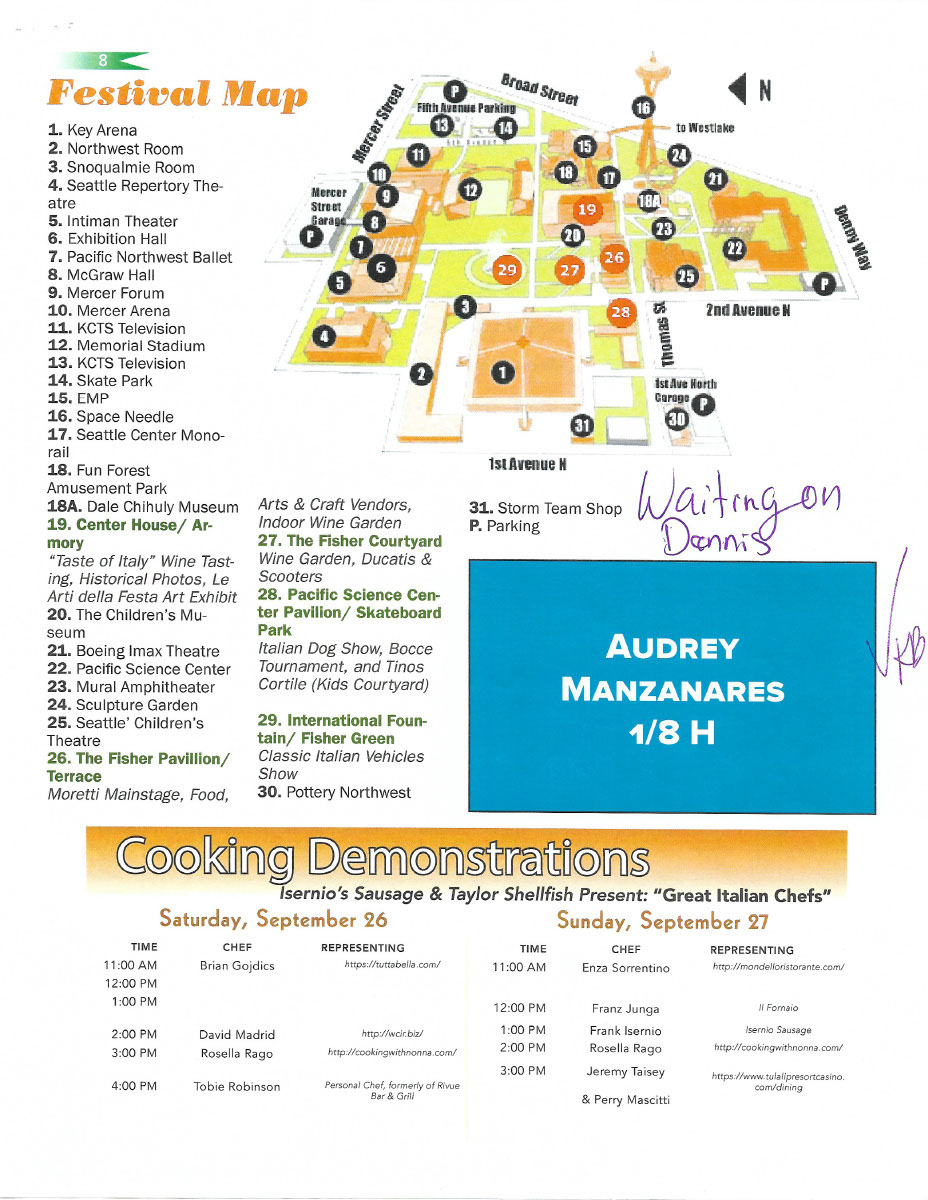 Press Order and Checklist